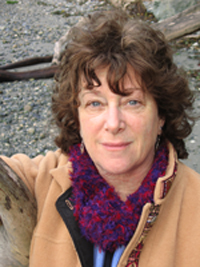 My passion is helping those who want to break their writing out into new forms, revise effectively, generate more writing or facilitate the writing of others. In the last three decades, I have worked with hundreds of people helping them write personal essays, poetry, fiction, and more meaningful writer`s journals. I specialize in helping people excell in their writing by allowing writing a serious place in their lives.
You can see a complete list of my books how to order them here. After publishing many poems and essays in North American literary magazines and anthologies, I published my first book about writing (Writing in a Convertible with the Top Down) in 1991 with co-author Christi Killien, and since then, I have continued to produce many more books on writing. Creative Writing Demystified from McGraw-Hill and Writing and Publishing Personal Essays, Second Edition, from Silver Threads are my newest. In September 2009, my prose memoir, A New Theology: Turning to Poetry in a Time of Grief, was published by Imago Press. From the clients with whom I worked on writing college (and graduate school) applications, I gained experience I put into the book Perfect Phrases for College Application essays. When Chronicles Software asked if I'd write content for LifeJournal for Writers, I was eager to take the job on.
In-person, I've been teaching at colleges, universities and community centers as well as  presenting at national writers' programs, conferences and festivals, including the Centrum Writer's Conference, The Whidbey Island Writer's Conference and low-residency MFA program, the University of Dayton`s Erma Bombeck Conference, the San Francisco Jack London Writer`s Conference, the Conference on College Composition and Communication, the Society of Southwest Authors` Conference, Field's End, and Edmond's Write on the Sound.  Each year, I am joined by a renowned faculty for the Writing It Real Writers' Conference. In addition, I  join several other colleagues each year in presenting around the country and abroad. You can read about the conferences here.
Online, I offer classes and tutorials through Writing It Real as well as several other sites. You can view a complete list here. For a list of my coaching, mentoring and one-on-one editing services visit this link.
So many of us write more completely, more regularly and with more incentive to explore if we know we have a class, coach or editor (even all three!) waiting to hear from us. Please browse my site to learn about the ways I can help you.
I am here for you and hope to read your work soon.
My best,