Visit here
for upcoming classes on writing poetry, personal essays, lyric essays, letter form essays, and essays from in-depth writing exercises.
Make Your Writing Dreams Come True! Learn from Poet, Essayist and Author Sheila Bender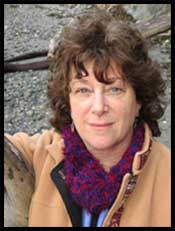 Sheila's slogan when it comes to work-in-progress is that there is no bad writing, only opportunities for good writing. Her community of contributing writers and students are committed to bringing life experiences to the page.  So, whether you are reading Writing It Real's library of weekly articles, working in Writing It Real's online classes, attending  writers' conferences with master writers or receiving response and mentoring in one-on-one study, you will learn to develop your work and say what you've dreamed of saying. If you'd like to publish, you will be on your way to submitting work that grabs editors' attention.
Taking time to write from personal experience provides the right food and the right stuff for finding what lights our souls and what we have to offer others.
Beginning new work or reshaping older work?  Sheila can help you look into your creative nonfiction, memoir, personal essay, poetry and short fiction, even college and graduate school application essays, for surprises and wisdom. Learn to bring out the best in your writing. Join Writing It Real today. It's  the "write" place for expert guidance and tremendously useful resources.

---