Make Your Writing Dreams Come True! Learn from Poet, Essayist and Author Sheila Bender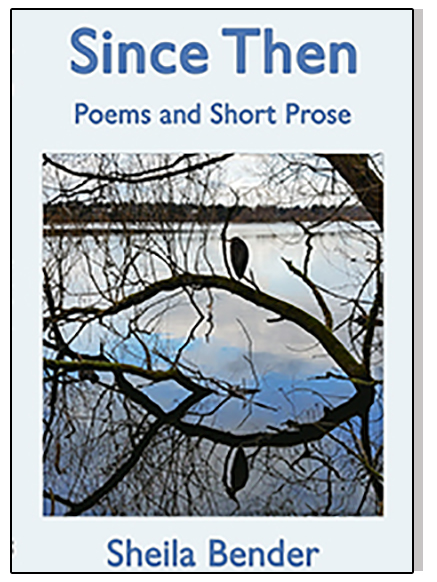 Since Then: Poems and Short Prose, a collection of Sheila Bender's work written in the almost 21 years since her son's death achieves peace after the great loss. Abigail Thomas, author of "What Comes Next and How to Like It writes,"Reading Sheila Bender's Since Then, we come to understand that surrendering to grief does not diminish life, but serves to deepen it. This is a beautiful book. I am the wiser and the richer for having read it.
Click here to visit the Writing it Real online class page for descriptions of all my classes and to enroll.
---
Remember: When it comes to work-in-progress there is no bad writing, only opportunities for good writing. Beginning new work or reshaping older work? Sheila and the Writing It Real community will help you look into your creative nonfiction, memoir, personal essay, poetry and short fiction, for surprises and wisdom. Join Writing It Real today. It's the "write" place for expert guidance and tremendously useful resources.
---
Writing It Real Has Created Four Themed Anthologies of Writing It Real Members' Work.
Please download free pdf editions of each by clicking on the book covers and enjoy fine writing from personal experience.