Writing in a New Convertible with the Top Down: A Unique Guide for Writers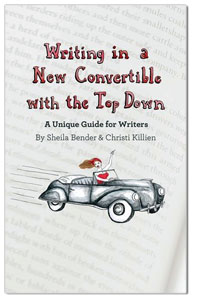 Correspondence between two writers reveals how their personal lives and daily experiences inform the writing process. Sheila Bender and Christi Killien meet at a writing conference and later decide to produce a book about writing. Living in different cities, they begin by writing each other letters that capture their approaches to writing, how they find the "starting place" for new work, and the ways they make it through the nonlinear process of telling their stories. Writing In a New Convertible with the Top Down is the second collection of their letters, and it has been used widely in writing classes and workshops.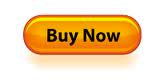 Writing Personal Poetry: Creating Poems from Your Life Experiences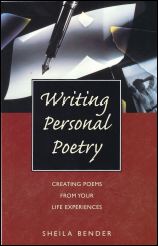 Beginning with 12 things you can do to help yourself write poetry, poet and teacher Sheila Bender shows you how to peel away your inhibitions and get in touch with your deepest, truest feelings. She explains poetry as a process of personal and creative growth, guiding you through an examination of your emotions and memories so you can begin to put your feelings into words. This is an e-book, instantly downloadable to your computer.


Email info@writingitreal.com if you have questions.