About Creating and Performing "Is Story of Poor Sea Village Girl," a Play by Writing It Real Member Mara Lathrop
Writing It Real member Mara Lathrop created a project during the pandemic that offers us a chance to experience her play Is Story of Poor Sea Village Girl directed by Cynthia Stokes and performed by SAG actors, Mark Lewis and Abby Dylan. This month's article includes a recorded "backstage" interview with the playwright and the actors who perform a showcase scene from the play that will premiere streaming on March 11 at 6 pm Pacific time and remain accessible 24/7 through March 25.
Interviewing the three, I learned more about what goes into a staged reading of a play (in this one, the stage is the actors' individual Zoom boxes) and how actors, directors and playwrights collaborate to manifest a play's vision. What you'll witness in the interview are the bonds that develop among the team and the ways that actors fill their characters.
Mara has told me that she thinks all writers should write at least two plays—the first may live in a drawer, she says, but who knows, the second might be great. After you watch the video and learn about the history of the play and this production, you might want to look into your own writing to see if you can convert, even a short piece, to a stage play. In this play, Mark plays several characters, and this might be a tactic you can take. Memoir lends itself to one-person shows—and as Mara's character Sea Village Girl is telling the story of her life, Mark plays the figures she references in that telling. Writing like a playwright can help you trust dialog and hone in on the important elements of scene. You might find scenes and dialog lacking in the work you are converting and so have to create them; in the conversion back from play to prose memoir, you will include riches that may have been missing at first.
If you'd like a look at the text of the showcase scene included in the interview, Mara has shared the play's opening for Writing It Real members. Interestingly, her inspiration for the play comes from both the experience of living abroad in Italy and not having skill speaking Italian and the story a friend told her. Plays, as well as stories, come from our life experience! Remember to visit www.westoflenin.com for the viewing link for the premier and streaming of the play starting March 11 for two weeks.
Here is the opening text Mark Lewis and Abby Dylan perform during the interview: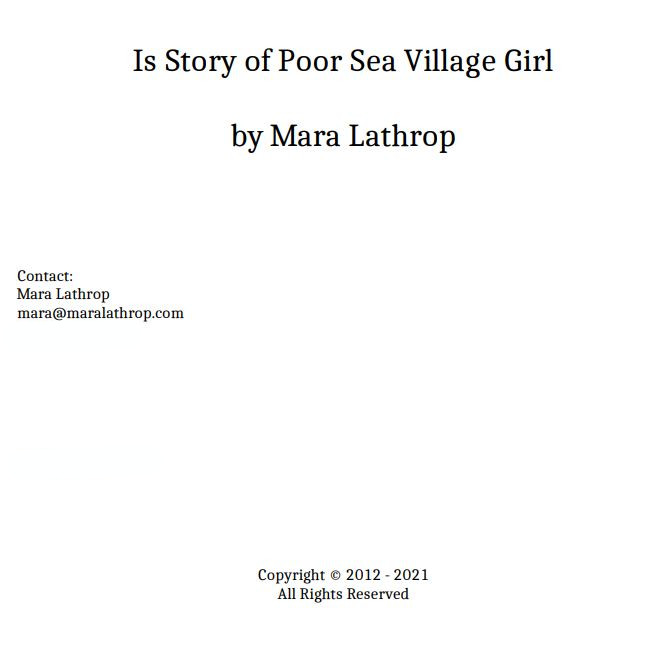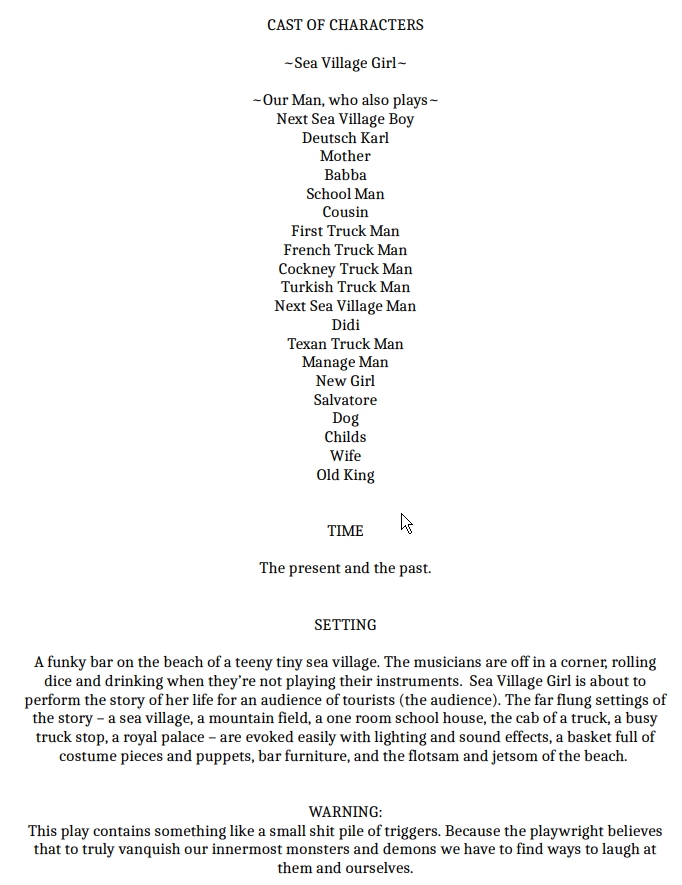 Thank you Mara, Mark and Abby! Live theater (and all that goes into it) helps us realize once again how much writing makes a difference.
In addition to offering this interview, Mara is eager to interact with fellow Writing It Real members via the comment box at the end of this article.