Meet Author James Sulzer, Novelist of Emily Dickinson and John Keats
Today is the first day of National Poetry Month 2021. I am posting an interview with James Sulzer, a remarkable writer, who spoke with me about writing two novels that not only celebrate two of history's favorite and most influential poets but provide original ways of helping us understand their lives and hear in the sound of their voices gleaned from their poetry. James Sulzer is the author of several other books and a Yale National Scholar who has spent the past 40 years of his life reading, living with, and cherishing the poetry of Emily Dickinson and John Keats.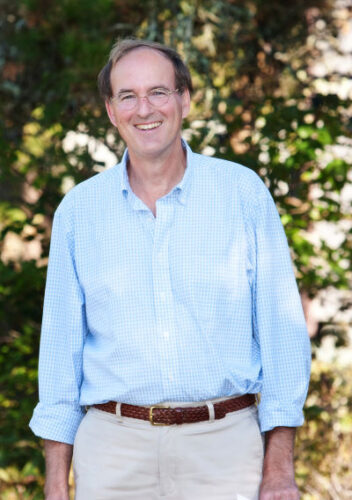 Goodreads describes The Voice at the Door, a Novel of Emily Dickinson:
The Voice at the Door recreates the fateful meeting of Emily Dickinson with the famous Philadelphia pastor, Charles Wadsworth. Using the letters and poems of Emily Dickinson and the sermons of Charles Wadsworth, this fictional account weaves a rich tapestry of intellectual and spiritual communion and encompasses the three great mysteries of Emily Dickinson's life: her agonized love poetry of the early 1860s, her partial blindness in1863-1865, and her subsequent withdrawal from the world. The Voice at the Door brings to life an Emily Dickinson who possesses the intellectual rigor, the naivety, the eccentricity, the passion, the despair, and the sly humor that we know and love from her poetry.
Writ in Water, a Novel of John Keats, is James Sulzer's newest book, scheduled for release by the end of April from Fuze Publishing. It takes on the life and poetry of John Keats by opening just after his death, when the famous nightingale from his "Ode to a Nightingale," begins to speak and Keats meets up with figures from his life. The end result is that Sulzer has given Keats life beyond death and helped him, as well as us, understand the terrible pressures under which he lived his very short life (he died at 25 having heard harsh words from critics of his poems) and rejoice in all that he accomplished as a poet.
Keats asked for the words, "Here lies one whose name was writ in water" to be placed on his headstone. The phrase came first in the 1611 play Philaster. "All your better deeds Shall be in water writ, but this in Marble." Oh, how the critics' words must have stung the intelligent and gifted Keats who was not granted enough time to write his greatest works. Well, today those very poems are lauded. And Sulzer's book gives life to Keats.
To read Sulzer's beautiful prose about Dickinson and Keats enhances our experience of these poets. Watch the Zoom recording in which James Sulzer talks about the books, how he wrote them and reads passages from both.